The appeal of a hardwood floor is undeniable. Nothing compares to its timeless beauty and natural warmth. For a classic look, a solid engineered hardwood floor is an excellent choice. More so, cleaning engineered hardwood floors couldn't be easier! You only need to regularly sweep and wash it. Here is a guide.
How to clean an engineered hardwood floor
Advisably, wet cleaning is not the most suitable method for engineered hardwood floors. Dry cleaning is the best method, and it is quite easy. You only have to regularly brush the floor using a broom and a dustpan. From time to time, depending on how dirty the floor is, use a damp cloth to wipe.
Vacuuming is also an option, but it has to be gentle. Set the machine to the highest setting to protect the floor from scratches. The beater bar should also be turned off and the vacuum should be set to 'bare floor'. Otherwise, if left engaged, the beater bar won't be gentle on your floor's veneer surface. You will end up with a scratched and scuffed floor.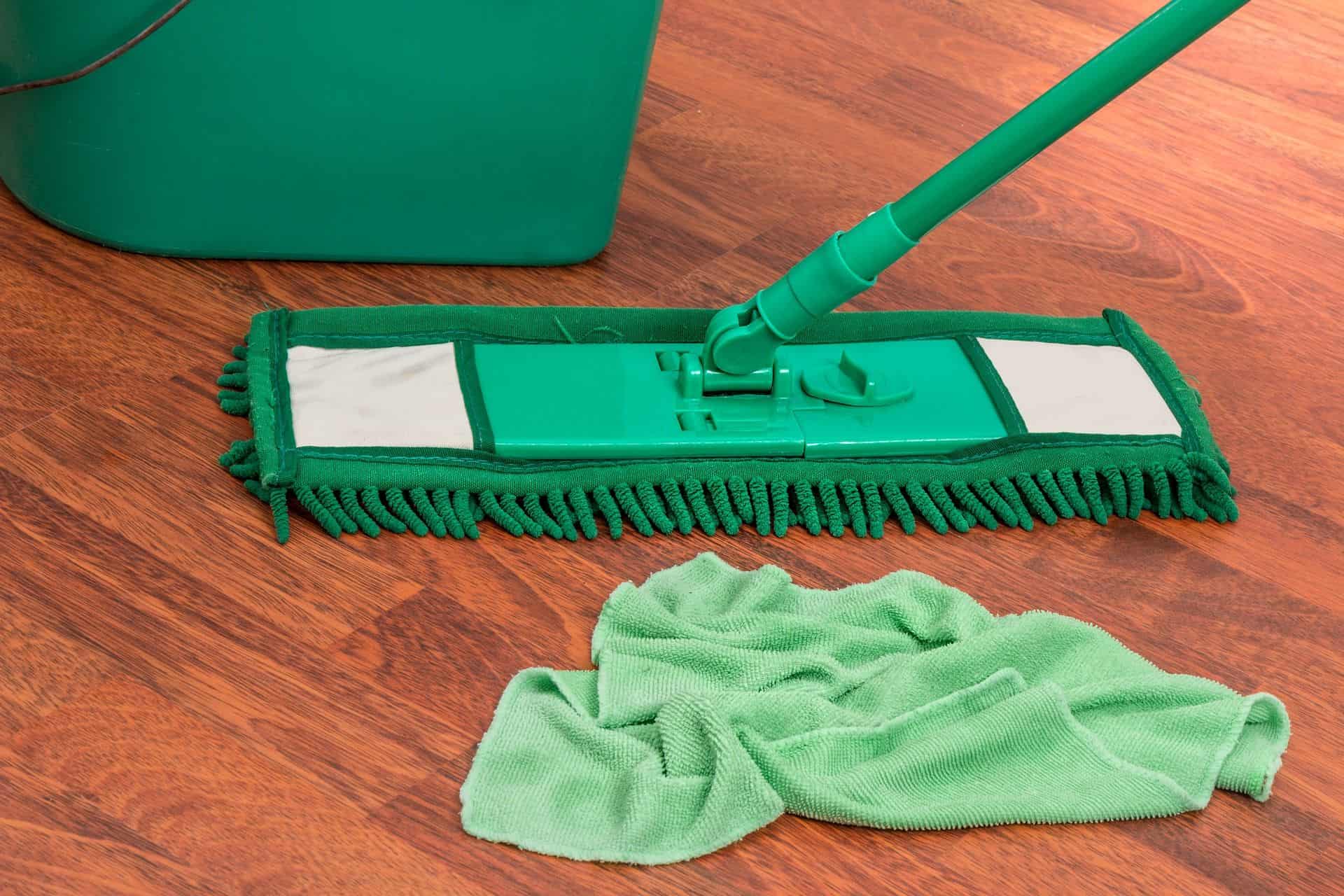 A step by step guide on how to clean engineered hardwood floor
In some cases, sweeping may not be enough. Mopping alone may also be not efficient. You may have to combine both techniques. Here is a step by step guide for one of those days:
Begin by sweeping the floor with a soft-bristled broom. This will get rid of the dirt and debris on the floor. Sweep the dirt into a dustpan and get rid of it.
Vacuum the floor gently to get rid of the dirt that the broom may have missed.
Mop the floor to clean up all the dirt that the vacuum or the broom may have left out. Compared to the standard mop, a microfiber mop works better. Its material is less abrasive on the floor's top layer and veneer. You also don't need to use any water.
Mop the floor with a damp mop to get rid of the stains. Advisably, use a microfiber mop. It is gentler. However, the regular mop could also do the job. Before mopping the floor, make sure that all the water is ringed out of the mop, leaving it slightly damp. Little water will efficiently clean the floor. Too much of it may cause permanent damage. Therefore, if the mop leaves any water on the floor, wipe with a cloth or towel.
To protect the floor from dirt in the future, place mats at the entrances of your house. This will save you a lot of sweeping and mopping. For efficiency, set the rugs at the back and front doors. The rug will catch any dirt before it gets to the floor. Preferably, mats should be placed both outside and inside, at the house entrances. Visitors can wipe off dirt and mud off their feet, on the rug outside. As they enter the house, they wipe off the finer dust on the rug inside. Shake the rugs frequently, to get rid of the debris and dirt. This curbs dirt from the mats, from getting to the floor.
Frequently asked questions
How often should I clean the floor?
• Preferably, clean and sweep the floor daily
What should I use to clean the floor?
• For dry cleaning, you could use a soft broom or a vacuum cleaner. The Bissell Spinwave is a great hybrid choice.
• If you prefer wet cleaning, you can use a damp cotton cloth or microfiber mop.
Can I use detergents to clean stains on the floor?
Yes, you can use detergents but not the strong detergents. Vinegar, wax, steam and soap based detergents may damage the floor and cause discoloration. Only use cleaners meant for hardwood floors.
Where else can I place rugs?
• Rugs should not only be at entrances. They should also be used in kitchens, around the refrigerator, under sinks and other areas that have a high risk of spillage.
What type of rugs should I use?
• The best rugs to use are cotton. They suck in water as soon as it spills and they are easy to clean. Avoid vinyl and rubber mats since they hold water underneath.
What else should I pay attention to?
• Water could cause extensive damage in an engineered hardwood floor. Therefore, using a cloth, wipe spills as soon as they happen.
• Avoid high heels, especially those with very sharp tips and spiky shoes. They could severely damage the floor's veneer layer.
Going by statistics, engineered hardwood floors can last up to 40 to 80 years. The floor could even outlast the house. This is however only possible with proper maintenance. Being a delicate floor, anything abrasive could cause damage. Hence, to maintain its sparkle, ensure the floor is free of dirt and debris. Also, while cleaning, choose the least abrasive material such as a microfiber mop.
See Also: How to Clean Bamboo Floors
Engineered hardwood floors can succumb to humidity and excessive water could cause severe damage. Therefore, remember to clean oil, liquor and water spills as soon as they occur. As long as you clean the floor regularly, it will surely serve you longer than you expected.